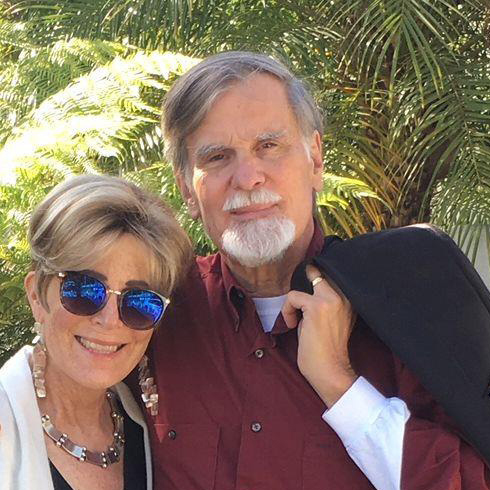 Allen Roberts
Distinguished Professor
About
Allen F. Roberts joined the UCLA Department of World Arts and Cultures/Dance faculty in 1999, and is an affiliated professor of French and Francophone Studies. He has served as director of the UCLA African Studies Center and chair of the M.A. program in African Studies. For more than fifty years, he has conducted research in 35 countries with nearly 15 years of residence in sub-Saharan Africa, mostly in rural communities. Dr. Roberts conducted research, organized museum exhibitions, wrote books and articles, and often co-taught with his late spouse, WACD Professor Mary "Polly" Nooter Roberts (1959-2018). Allen Roberts' most significant scholarly products have been museum exhibitions and accompanying books, with eight major exhibitions supported by NEH implementation grants based upon or directly impacted by his research.
Expertise
African arts and humanities, mystical Islam, ritual processes, art and AIDS awareness, local-level politics, mnemonic arts and performances, Congolese and Senegalese historical ethnographies, virtual saints present on the Internet, and studies of social impacts of US technology applications in developing countries.
Creative Practice & Research
Recent courses: Theories of Culture (a graduate seminar), Myth and Ritual, Ethnography of Religions, Re/presentations, Space and Place, Arts of Memory/Arts of Time (seminars co-taught with the late WAC Prof. Polly Roberts, to be redesigned).
Recent publications include Striking Iron: The Art of African Blacksmiths (2019, lead editor and co-author); African Masks and Masquerades (2016, a two-volume electronic book through MIT Press); A Dance of Assassins: Performing Early Colonial Hegemony in the Congo (2013); Visions of Africa: Luba (2007, with M. N. Roberts); and A Saint in the City: Sufi Arts of Urban Senegal (2003, with M. N. Roberts). Recent scholarly articles among 120+ published include "Museum Re-purposing" in Handbook of Material Religion (2020, posthumously with M.N.Roberts); "A Coruscating Collection" in KIFWEBE: A Century of Songye and Luba Masks (2020); "Enigma and Purpose: Visual Hagiographies of Urban Senegal" in The Image Debate: Figural Representation in Islamic and Global Cultural Contexts (2019, with M. N. Roberts); "Exploring Present Pasts: Popular Arts as Historical Sources" in The Oxford Research Encyclopedia of African History (2019, with Bogumil Jewsiewicki); "Is Repatriation 'Inevitable'?" African Arts (2019); and "Of Snipe Hunts and Errant Bats, or, Will the Anthropologist Ever Learn?" Ufahamu, A Journal of African Studies (2018). Roberts is also an editor of the peer-reviewed journal African Arts and serves on the advisory boards of the journals Material Religion; Méthod(e)s: African Review of Social Science Methodology; and World Art.
Roberts' scholarship has been recognized by the College Art Association's Alfred H. Barr Award for Excellence in Museum Scholarship (1996, with M. N. Roberts); the African Studies Association's Herskovits Book Prize (2003 with M. N. Roberts; runner-up in 2013); and the Arts Council of the African Studies Association's Rubin Book Prize (2003 with M. N. Roberts; 2013). He has received fellowships from the National Endowment of the Humanities and the National Aeronautics and Space Administration, and has served as principal investigator for a host of federal and university grants.
Current research includes a book project called "Shirdi Sai Baba's Present/Presence" with UCDavis Professor Smriti Srinivas and WACD PhD Neelima Jeychandran, which will feature the late Polly Roberts' research and be dedicated to her memory. Collaborative work concerning Senegalese Sufi movements continues, as does consideration of central African arts based upon 45 months of dissertation research in the D.R. Congo in the mid-1970s.