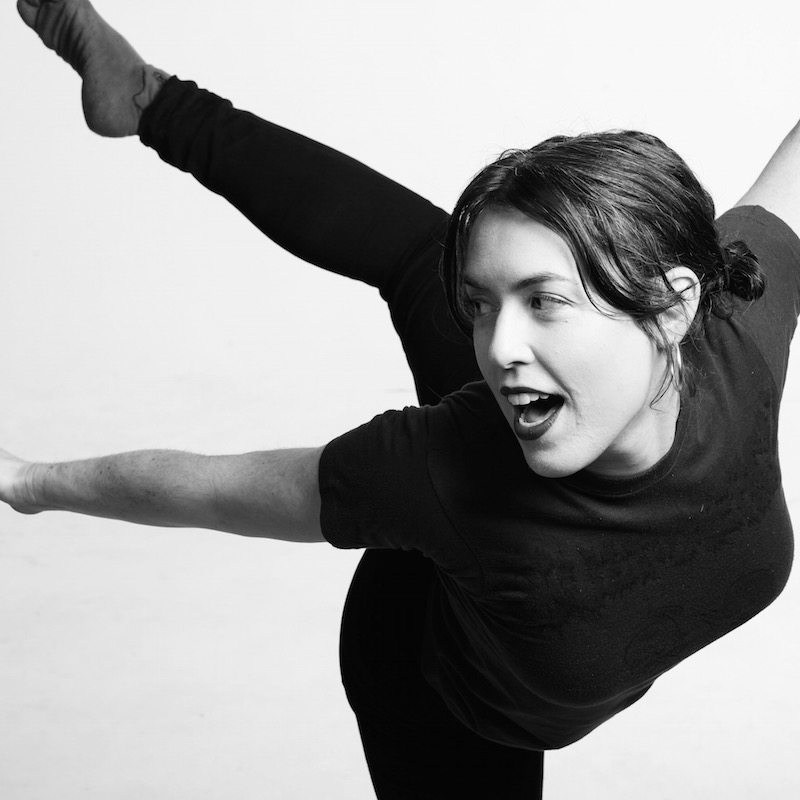 Annie Kahane
M.F.A. in Choreographic Inquiry
Annie Kahane is a performer and maker working in performance poetry, dance, song, and theater. Her work is informed by contemporary
concert dance, folk song practices, devised theater, method acting, the poetry of both the academy and the slam. She is the recipient of two grants from the Zellerbach Family Foundation and a Rainin Opportunity Fund Award, a program of ODC Theater and The
Kenneth Rainin Foundation. Kahane has created and produced five evenings of dance theatre, and has been presented at Dance Mission Theater's Choreographer's Showcase, and at PUSHfest, both in San Francisco. As a dancer, she has worked on projects with
James Graham Dance Theatre, LEVYdance, Garrett & Moulton Productions and Aura Fishbeck Dance. (San Francisco) and with Piel Morena Contemporary Dance, Julia Rhoads of Lucky Plush Productions, Peter Carpenter and Jeff Hancock. (Chicago).
In 2018, her poetry was featured on KQED, San Francisco Public Radio's "This Moment on Earth," which gathers personal stories about climate change. She has also performed her poetry as part of DAYBREAKER at the Yerba Buena Center for the Arts and on
WBEZ Chicago Public Radio. Kahane graduated from Northwestern University Magna Cum Laude, with bachelors' degrees in Dance & Creative Writing. As an undergraduate she earned Northwestern's Helen G. Scott Prize for excellence in Creative Writing.