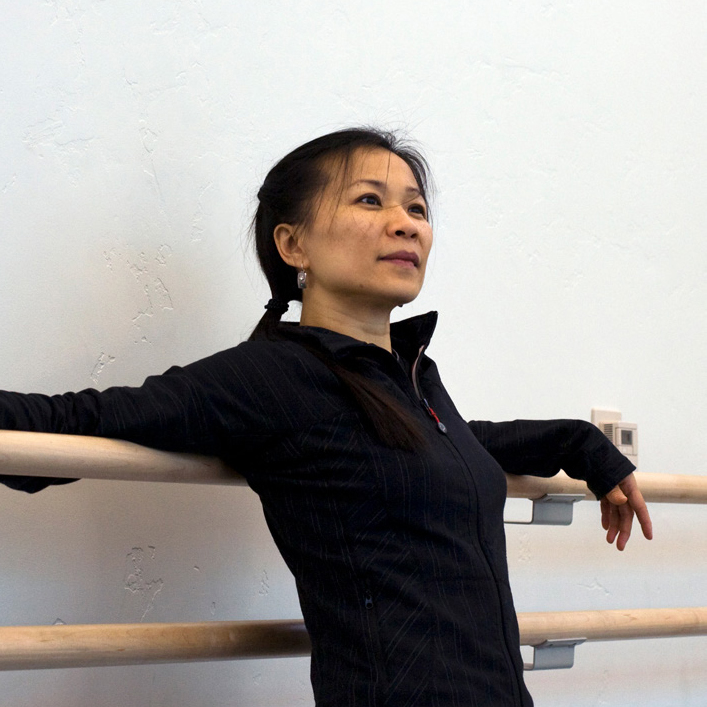 Cheng-Chieh Yu
Professor, Vice-Chair of Undergraduate Affairs
About
Cheng-Chieh Yu joined the UCLA Department of World Arts and Cultures/Dance in 2001. She choreographs dance theater and dance for camera that explores an Asian and Asian-American profile at the intersections of social-political perspective, gender ascription, and cultural hybridity. Yu's work has been commissioned by institutions internationally including the Chinese Information and Cultural Center, Danspace Project at St. Mark's Church in New York, the Beijing Modern Dance Company and Guangdong Modern Dance Company in China, and the Taipei Dance Circle of Taiwan. In her research and teaching, Yu combines a rare synthesis of the primary kinesthetics languages of modernism and post-modern reformations that are informed by non-western movement practices. She is also affiiated with the UCLA Center for Chinese Studies.
Expertise
Modern and post-modern choreography and performance; dance-theater ideation and direction; Chinese martial arts: daoyin and ba gua zhang kinesthetics.
Creative Practice & Research
Recent courses include: Advance Choreography; Projects in Dance; Independent Study, BaGuaZhang approaches to Contact Improvisation; Creating Across Culture; and A Body of Infinite Folds: Discursive Pathways to the Choreographic.
Choreographic work includes: Submerge (2018); Floating Horizons (2017); Submerge/Emerge (2015); Displacement Studies: Displacement, Displacement I, Displacement II (2013–14); Martiality, Not Fighting (2012); Martiality, Not Fighting (2011); Good Person (2011); Malicious Delicious (2011); Have Wok Will Travel (2010); Brecht Trilogy: Dancing Mother Courage (2009); and Hood, Veil, Shoes (2007).
Yu's dance film Martiality, Not Fighting received Dirorphte Jury Award in Amsterdam (2016), The Best Short in Dance Camera West, Los Angeles (2015), as well as the Best Performance from the InShadow Video Festival in Portugal (2014).
Current research includes Inservient, a site-specific dance-for-camera, motivated by the convergence of narratives of malfeasance entertained by the infamous LA Sowden House. The house is characteristic of Frank Loyld Wright and his son's mausoleum infused LA work, which sets the scenographic tone for this dance work. The female cast plays against objectifications of labor in performance and spectator-ship.