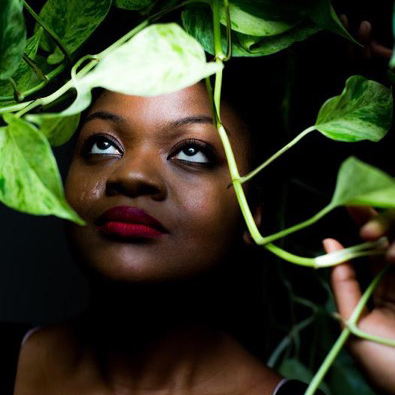 Clara Auguste
M.F.A. in Choreographic Inquiry
Born in Haiti and raised in Miami, Florida, Clara Auguste is a choreographer and dance artist. She began dancing through Thomas Armour Youth Ballet's outreach program in Little Haiti and was able to continue through the support and training of teachers including Ruth Wiesen, Natalie Wright, Bernadette Pierre, Sylvia Padron and Afua Hall. In Summer 2016, she became a Registered Yoga Teacher, RYT-200, and in Spring 2017, she received her Bachelor's Degree in Dance from Hunter College. She's taught students both Yoga and Dance at the Hebrew Educational Society, Sacred Heart School, and throughout one-day workshops for community members and students in Harlem and Bronx. Clara has had the opportunity to work with Jessica St. Vil-Ulysse/KaNu Dance Theater as a company member and on projects with Katelyn Halpern, Carmel Bernardo, Candace Thompson/Dance Caribbean Collective, Mikerline Pierre, Alexandra Jean-Joseph, Solange Buon, and Djoniba Mouflet.
In 2016, Auguste found Aeternus Dance Company as a means to explore and share pieces that delve deeper within the realms of the human condition and human experiences as they relate to social, spiritual, and political worlds. Aeternus has shared with audiences in venues such as Hunter College's Kaye Playhouse, Triskelion Arts/WaxWorks, Judson Church, Green Space, BAAD Bronx, Brooklyn Arts Exchange, Gibney Dance/Showdown, Danspace's "Food for Thought" curated by Maura Donohue, and La MaMa Experimental Theatre Club.
Profile image captured by Chase Collum.