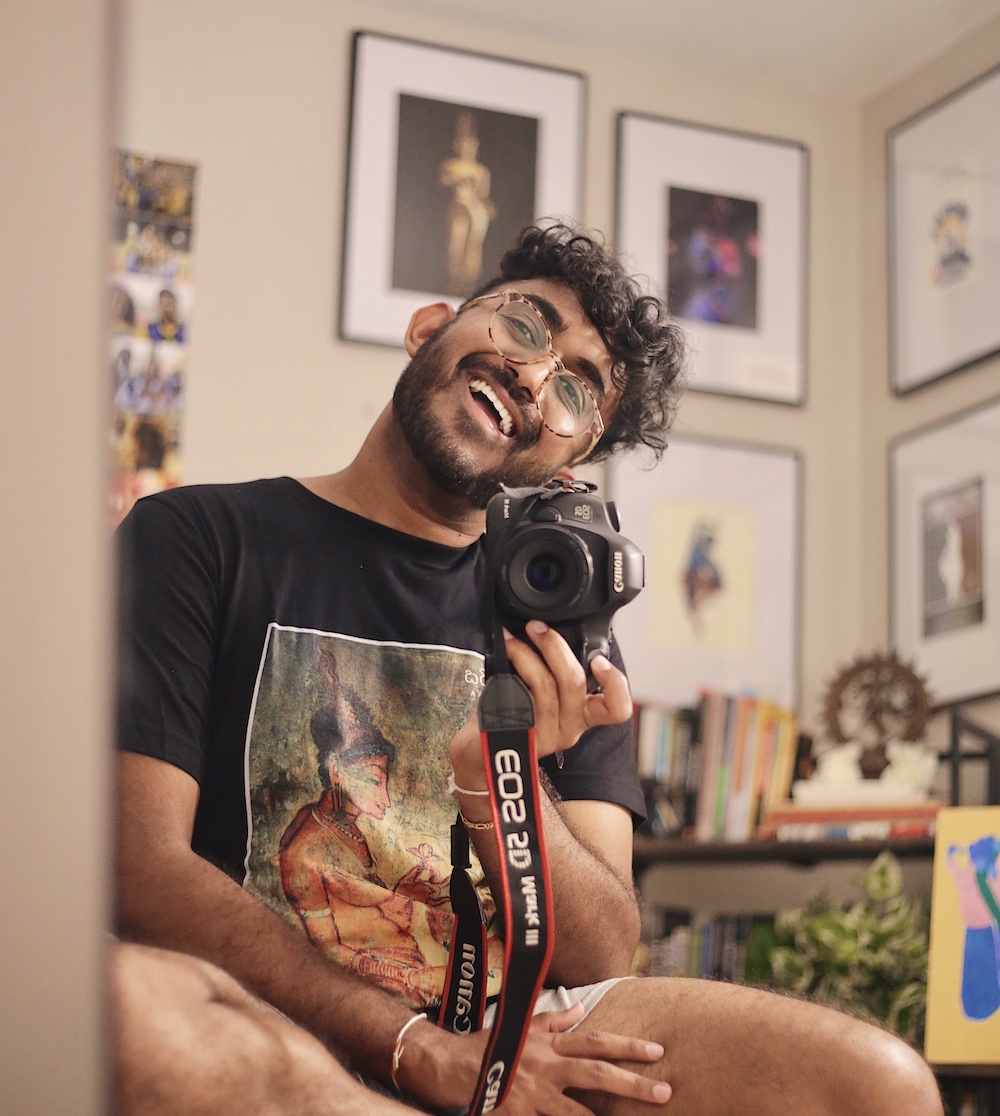 Gunindu Abeysekera
Ph.D. in Culture and Performance
About
Gunindu "Guni" Abeysekera (he/him) is a Queer Sri Lankan American ethnic studies scholar, art and cultural ethnographer, and community archivist. Born in Sri Lanka, Guni migrated to Southern California when he was two years-old to find refuge with his family away from an island engulfed in civil war. During his formative years, Guni participated in various performing arts traditions with the Sri Lankan American diaspora and grew an avid interest in popular media from South Asia. Consequently, and after learning the phrase "nostalgia without memory," Guni's work has centered narratives of immigrant artists and activists to explore how they manifest memories of their homeland through their work.
During his undergraduate at UC Irvine, Gunindu earned his BA in film and media studies and co-founded UCI's first ever South Asian Student Union (SASU), a space where students actively participated in both celebrating their cultures and critiquing the problematic aspects of them. In the following year, he earned his MA in Asian American studies at UCI where he examined the role of the British-banned Indian dance form, Bharatanatyam, as it pertains to gender, colonialism, and diasporic subjectivity. Along with his thesis, Guni created a documentary film titled, Anubhāva, the Sanskrit dance term for experiencing a transcendent epiphany from performing or spectating a performance. For his PhD in Culture and Performance at UCLA, Gunindu anticipates his research will culminate in a comparative documentary between Sri Lankan youth on the island and Sri Lankan youth in the US to assess how they transform traditional practices and rituals to interrogate notions of "authenticity."
While pursuing his PhD, Guni enjoys conducting ethnography workshops at various universities and organizations, collaborating with other South Asian artists and academics on social justice-oriented projects, curating the language-learning blog, @SpeakInSinhala, and serving as the Survivor Justice Communications Fellow at South Asian SOAR.
You can learn more about Gunindu and find his work at www.gunindu.com