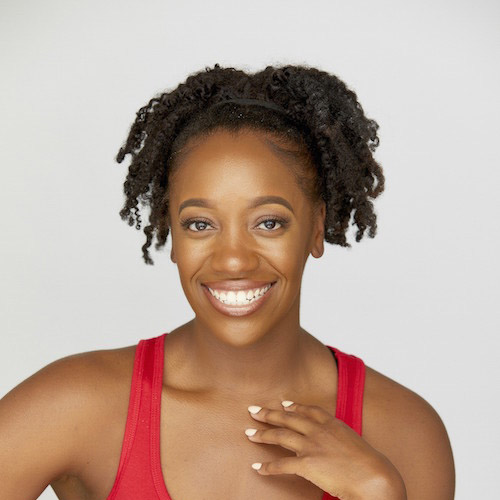 KJ Wade
M.F.A. in Choreographic Inquiry
About
Kara Jenelle Wade "KJ" is a professional dancer and teaching artist based in Los Angeles, CA. Born in North Carolina and bred by Washington DC, she has worked from coast to coast and internationally as an instructor, choreographer, and performer. As a performer her resume reflects her work with artists and companies such as: Janet Jackson, Daddy Yankee, Lauryn Hill, Will Smith, Wiz Kid, Black Eyed Peas, Step Afrika! Off-Broadway and more! She is currently a faculty member of Ladies of Hip Hop Festival NYC & LA, Afreeka Best Dance Camp (international), as well as Movement Lifestyle Dance Studio.
Beyond the stage you can catch her in the classroom as a resident teaching artist for PS Arts, a studious fellowship recipient here at UCLA, and she is a proud member of the Inglewood Alumnae Chapter of Delta Sigma Theta Sorority, Inc. KJ has a passion for collegiate students of dance which also led her to create her non-profit, Delta Chi Xi Honorary Dance Fraternity, Inc. for Dance Majors & Minors with academic achievements.
Research Interests
As a 1st year MFA student in the WAC/D program, KJ is looking forward to choreographic exploration and growing through cultural field research and studies.
Education
KJ received her BA in Dance and a Minor in African American Studies from The University of North Carolina at Greensboro (which included a study abroad term at The University of Cape Town, South Africa).
---
Kara J. Wade
www.KaraJenelle.com
Delta Chi Xi
Honorary Dance Fraternity, Inc.
www.DeltaChiXi.org